I had hopes of forward motion on this website, but instead I am mopping up from a malware invasion and a forest fire that came mighty close. Hence a huge gap since my last post.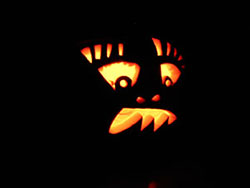 Quick news, not elsewhere on this site:
I have been enjoying the great good fortune of being one of Jack Straws Writers, 2017. A cohort of writers whose work I look forward to reading and hearing.
My next event with other Jack Straw Writers:
Jack Straw: Authors of Fiction
at Lit Crawl Seattle
Thursday, October 19 at 7:00 PM – 7:45 PM PDT
Vermillion Art Gallery and Bar
1508 11th Ave, Seattle, Washington 98122
For more about the entire Seattle LitCrawl Event:
https://www.facebook.com/seattlelitcrawl/
http://litcrawl.org/seattle/
I also wrapped up the manuscript of my latest history book High Voltage Women: Breaking Barriers at Seattle City Light.
This means I have a limited amount of time to focus on fiction. Which means ISOTOPIA will (finally) be ready to find its audience and perhaps a publisher.
When I come up for air in later November, I will add a bunch of things read, witnessed, and stumbled upon.
Holding on in these hard times,
E