Bear with me as I improve my web-layout. there are several categories of visual stuff below….

---
SHOT
created and directed by Donald Byrd, performed by the Spectrum Dance Theater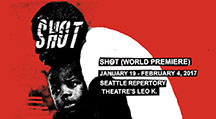 Amazing, a truly amazing performance. Art. SHOT is a in a form Byrd has developed, the "theater of disruption," that combines dance, text, fiction, music and voice. Some critics say Byrd's work is non-narrative; I disagree. The story in SHOT is the ever-enriched and complicated life that is packed into the xxx seconds of Rakeyia Scott's cellphone video as her husband, Keith Lamont Scott, was killed by police in Charlotte, N.C., in 2016. The more SHOT unfolds, the more Ms. Scott's words are like the chorus in a ballad, resonating with what is performed between choruses. What a bit of it HERE…

---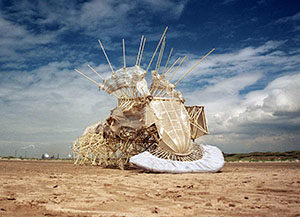 Strandbeest
Some call it art. A phenom that my sister and I were lucky enough to visit and pet at the Peabody Essex Museum (Salem MA) a while ago. Non-living objects that move using energy from wind and wave and even evaporation

---
---
Recent Movies
(These are some older selections, which I will add to ASAP.)


When We Were Kings (1996, Leon Gast, director) is a documentary about the 1974 "Rumble in the Jungle" between heavyweight champion George Forman and previous champ Mohammed Ali. I am not a boxing fan, but I was mesmerized and inspired as I watched the two US fighters, their entourage, and all the promotion and entertainment (B.B. King, James Brown, and Don King among others) that packed up and went to Kinshasa, Zaire (now the Democratic Republic of the Congo). The humanity of individual experience: Ali thinking out loud about the huge cultural difference between living in an almost entirely black country and what he has experienced as an African-American in the United States; the Zairians' joy in seeing the charismatic Ali; the global politics and economics that brings the fight to the same Kinshasa stadium Dictator-President Mobutu used to for executions and torture until the floors ran red with blood.
---
I can't remember now how I came across a reference to director Charles Burnett, but I have been watching everything I can find that he has had a part in. First I watched To Sleep with Anger (1990) in which Danny Glover shows up on the doorstep of a couple he vaguely knows from the small southern town they all grew up in. The older couple lives in a solid working-class black neighborhood of LA. They let Glover move in for an indefinite visit. Glover is Evil, far more complex than "evil incarnate" because his very nature is evil. As he explains to someone who challenges him, he is just being who and what he is, which means everything and everyone goes bad when he is present. Next up was Nat Turner: A Troublesome Property (2003), a consideration and enactment of various interpretations of Nat Turner, from William Styron's to Harriet Beecher Stowe's to that of the lawyer who interviewed Turner in jail before his hanging. My latest Burnett film is Warming By the Devil's Fire (2003), a fictionalized tribute to numerous blues masters. It mixes live footage with a moody narrative about a young boy at the crossroads between the life and music of conservative Christian Gospel and the blues.
---